Welcome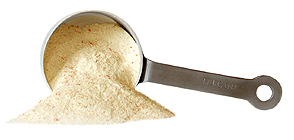 Welcome to the official website of the RAW CAT FOOD PREMIX - the perfect solution for a natural raw feline diet.
Using the powdered supplement premix in combination with fresh, raw meat enables you to prepare the best cat food next to mice. The cat food recipes on this site are time-tested and the innovative cat food premix formulas have proven themselves in households around the world since 1998. Homemade, raw, and natural cat food is our passion, healthy cats are our mission, and we endeavor to provide you with sound and proven alternatives in feline nutrition.
Natascha Wille Feline Nutrition is at home in British Columbia, Canada. Natascha and colleagues in the USA and in Germany create feline raw food supplements and premixes from carefully selected, human-grade ingredients. With your dedication and our dietary suggestions many feline ailments can be prevented – naturally.
News
May 17th. 2013: Premix samples are back for my Canadian customers, and replace my previous "trial size" pouch. The samples contain exactly enough to make one batch of cat food, which yield 9-10 days of food for the average cat.  It's pre-measured; just follow the included instructions on how much meat to add. VERY SIMPLE. [...]

April 8th. 2013: Detailed information about each ingredient in the TCfeline raw cat food premix is now available in a new format. Information in that detail has been lacking on the TCfeline website for a while, and I am very happy to have finally taken the time to make it available here, instead of you [...]

March 1st, 2014: the TCfeline SPECIAL FORMULA is nothing new. I have featured a do-it-yourself recipe reduced in protein and phosphorus for many years. I began my work to create a premix especially formulated to prepare a reduced protein diet in spring of 2011, and the first version of the product became available in April [...]